Turn Signal Control
Related Topics
What makes turn signals flash in the first place?
The turn signals themselves are actually just lights. The turn signal relay turns them into turn signals. The technician and the W&W store more correctly refer to this as the flasher unit. Originally, this was a part with two connections the size of a normal relay (maybe that's why many just say "flasher relay"). One terminal was used to send DC current from the battery, the other terminal was used to send clocked current of a certain frequency, i.e. on-off-on-off-on- ... Some flasher units also had a terminal for ground, like the very first ones used by Harley-Davidson. (You can see it in the parts manual.) The function was electrothermal, the frequency controlled by a bimetallic element or a heat wire. Cleverly done, the whole thing, but prone to wear in the big-stroke Harley-Davidson vibrator.
Blinking goes electronic
In the 1970s, electronic flasher units increasingly appeared on the market. First with individual electronic components, then with integrated circuits. The latter has since become the norm. Over time, these flasher units were assigned additional jobs: Activation at the push of a button, then they stopped flashing by themselves depending on the speed, and last but not least, an alarm system was added on top. All for the convenience of the customer. (Promotes unfortunately also the carelessness of the motorcyclists.) The newest Harley Davidson models with CAN bus have finally no more turn signal transmitters, the function was integrated into the central light control (BCM = Body Control Module).
If the turn signals flash too fast, what is the reason?
In the vast majority of cases, it is due to an unsuitable flasher unit. Unsuitable means that it is designed for more power than the turn signals consume. A turn signal bulb on a Harley-Davidson has an original output of 21 or 23 watts. So the original flasher bulb is rated for a total of 42 to 46 W (front + rear). If a bulb fails or you have LED turn signals with much less wattage, the frequency is no longer correct. Then you have to use a load independent flasher unit or a flasher module or in case of an original flasher module (was available from the end of the 1980s) you have to install a load equalizer: the load equalizer.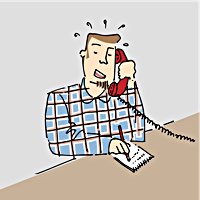 Have any questions?
Our service team will be glad to help out: Mondays - Thursdays 08:00-17:00 CET, Fridays 08:00-16:00 CET, Phone: +49 / 931 250 61 16, eMail: service@wwag.com