Lighting
Lighting for Harley-Davidson motorcycles
Racing motorcycles do not have lighting. Because lighting swallows power, at least if you have a generator produce the power for it.
Do I have to have lighting on my motorcycle? And must lighting be electric?
It is still possible to ride a motorcycle on the road without lighting in the UK, but then riding is restricted to between sunrise and sunset (RVLR, Road vehicles Lighting Regulations). In all other countries, a motorcycle without lights is not allowed on the road at all. In many countries it is even mandatory to ride with lights on public roads during the day. So yes, you must have lights on your motorcycle if you don't just want to ride in the front yard or behind the house.
Lighting historically has not always been electric. But carbide lamps, invented around 1895, went out of style in the 1920s. You always had to carry a supply of carbide and water with you, the acetylene gas produced in the lamp sooted the burner and the reflector, and anyway, an electric lamp was much easier to handle. Switch on and there was light ...
Electric lighting is therefore state of the art and an essential part of vehicle electrics. With the further development of motorcycles, signal lights such as direction indicators and brake lights were added to the standard lighting consisting of headlights and tail lights. Properly designed lights are simply much more visible than hand signals or other signaling elements.
Why not use a rechargeable battery that is regularly recharged?
It works for bicycles. Yes, but only because the illuminance on a bicycle does not need to be as powerful due to the low speed. If you're traveling faster, you need to be able to see distant objects quickly. And that is only possible with a bright light. LED lighting is also common on bicycles, but not yet on motorcycles. The high current required for H4 bulbs, brake lights, tail lights, turn signals, ignition, etc. is most easily generated with a generator or alternator, which is driven by the combustion engine. (Perhaps this will change one day when electric motorcycles and LED lights dominate the streets).
Our Bates, SpeedFire and The Cyclery brands offer a wide selection of vintage, classic and current lighting technology. Products from Daytona, Kellermann and motogadget tickle the (currently) last bit of light out of LEDs with techniques like TranzLight and EXTRanz and offer the most sophisticated control electronics of the lights.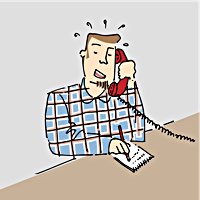 Have any questions?
Our service team will be glad to help out: Mondays - Thursdays 08:00-17:00 CET, Fridays 08:00-16:00 CET, Phone: +49 / 931 250 61 16, eMail: service@wwag.com