Relays
Switch for high currents: Relay
Whenever a current for a switch (e.g. the dimmer switch) or button (classic case: horn button) becomes too high, the bike builder reaches for a relay - no matter if in the factory or during conversion in the garage. An example: while a classic horn button just about "digests" the 3 A of a standard horn, a relay is absolutely needed for the Stebel compressor horn. A relay is also appropriate for electric starting. The 100 or 200 A, which such a starter motor pulls, you do not let run over the button on the handlebar. So far, so clear ...
How does a relay work?
Classically: electromagnetically. Pressing the button on the handlebar sends current through a coil, which actuates the actual switching contacts via a (moving) armature. Nowadays, electronic relays are also popular, also called Solid State relays. Transistors or thyristors switch the high currents without mechanical moving parts.
What do I have to consider with a relay?
The connections and the switching current. The connections are partly standardized, but in most cases marked. And you can find connection diagrams for each relay in our store. If you have a standard wiring harness, you can simply replace the modern versions with spade connections. They rest in matching sockets. With the older versions with screwed-on wires you take over the wire positions 1:1. If you have a homemade wiring harness, the printed numbers on the connectors and the wiring diagrams in the store will help you. If a relay is marked as a "starter relay", the contacts will definitely fit for the specified purpose.
Do we still need relays today?
Yes, of course, definitely as spare parts. They are just wearing parts. However, if you make your own wiring harness, you may contemplate whether an electronic control box makes sense for you. These replace up to four relays and also the flasher unit.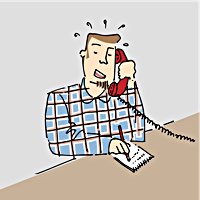 Have any questions?
Our service team will be glad to help out: Mondays - Thursdays 08:00-17:00 CET, Fridays 08:00-16:00 CET, Phone: +49 / 931 250 61 16, eMail: service@wwag.com