Triple Trees for Hydraulic Forks
Related Topics
Triple clamps for Harley-Davidson forks
The two triple clamps transmit the steering impulses of the rider to the forkk legs and to the front wheel. They stabilize the fork, which is why Harley-Davidson has always used two triple clamps (upper and lower) right from the start.
A little physics
The triple clamps not only determine how wide a fork is, they are also involved when it comes to the caster of the front wheel. The offset of the triple clamp, i.e. the distance of the two legs from the steering axis to the front (in rare cases also to the rear), together with the steering head angle and the diameter of the front wheel, determines the caster. With the same steering head angle and the same wheel size, the designer can shorten the caster by using more offset to the front and increase the caster by using less offset. If the triple clamps also have a rake (meaning that the stanchions are not parallel to the steering axis, but at an angle to it), the caster changes again. There is positive rake (stanchion angle flatter than steerer tube angle) and negative rake (fork tubes are steeper than the steering axis). Positive rake shortens the caster and vice versa. This can be critical when a sidecar is attached to the Duo Glide or Electra Glide. Since sidecars are steered directly without rake, short caster is a big advantage here. A single-track touring model just gets tippy to the point of unrideability with short caster.
Replacing triple clamps
When replacing the triple clamps, these physical principles must also be taken into consideration. Changing the steering head angle on the motorcycle represents an intervention in the chassis geometry and changes the handling of the machine. For this reason, at least the German Harley rider need not be surprised if a suspicious engineer asks for an expert opinion during the technical inspection. At least for accessory partial fork bridges you actually need one.
Original replacement? Accessories?
The reasons for buying a new triple clamp for your Harley-Davidson can be very different. Replacing damaged triple clamps for the beloved Hydra-Glide, making the front end narrower or, for the right chopper look, changing the "rake" (steering head angle). Our program includes a compact selection of triple clamp sets for these wishes:
Original replacement for all wide fork types, narrow triple clamps from the American manufacturer Throttle Addiction for Hydra Glide standpipes or adjustable triple clamps from the Swedish manufacturer Tolle!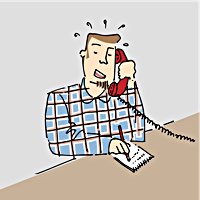 Have any questions?
Our service team will be glad to help out: Mondays - Thursdays 08:00-17:00 CET, Fridays 08:00-16:00 CET, Phone: +49 / 931 250 61 16, eMail: service@wwag.com