Home

Shop

Primary

Belt Drive Kits

Primo 8 mm Belt Drives for 4-Speed Big Twin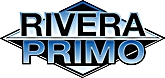 Primo 8 mm Belt Drives for 4-Speed Big Twin
Primo belt drives are developed and manufactured by Harley riders for Harley riders. Before the first Primo belt drive was sold, the belt drive systems had been tested on a Top Fuel drag bike until they would stand up to the strain. Each kit consists of the complete belt drive unit, a sprocket shaft nut, all necessary hardware and detailed installation instructions.
... more
less
Due to various circumstances (improper selection, installation and maintenance) and applications under which belt drives are used, W&W Cycles is not liable for damaged belts.
Dry clutches generate noises when the clutch is disengaged. The noise level depends on condition and construction of the clutch plates. If the primary drive is run open (i.e. without primary housing), these noises can be heard.