Wheel Hubs and Bearings
Related Topics
Wheel hubs and wheel bearings
The central part of the wheel that supports the bearings is called the hub. The hub of a wire-spoke wheel is replaceable. This has a big advantage for the customizer: If the correct wheel for the project dream bike is not available for purchase, you can build this wheel yourself with a suitable rim and matching spokes. Or one already has a rim lying around that is to be used for a restoration, but the existing hub is in sad condition. In that case, W&W Cycles' selection of wheel hubs for Harley-Davidson motorcycles is the place to start building your own wheel. Swap narrow Sportster hubs for Softail hubs, replace the FX or Wide Glide rear disc brake hub with a star hub because you still want to install a round swingarm: the possible combinations of available hubs, as well as suitable spokes and rims, are numerous.
When do I have to change wheel bearings?
As needed, a change interval can hardly be specified here. A worn wheel bearing is noticeable by grinding noises when pushing or riding. In addition to simple wear, the cause is often a lack of lubricant. The hubs of Harley-Davidson models with disc brakes no longer have grease nipples. And when changing tires, not everyone remembers to check the wheel bearings. To grease them, you have to remove sealing rings and apply a new grease pack to the bearings.
Speaking of sealing rings, the new wheel hubs from 2000 onwards with wide ball bearings no longer have extra sealing rings. The bearings have an integrated dust seal. Anyone who has ever pried out this dust seal out of curiosity knows that it is wafer-thin and the sealing lip has no spring like a sealing ring. And that's the crux of the matter: when cleaning the Harley, many people unknowingly push water and dirt past the dust seal into the bearing. These seals are in no way pressure resistant.
Can I change wheel bearings myself?
With the older hubs up to 1966 this is not a big issue at all. The bearings can be disassembled with normal tools such as screwdrivers and wrenches and the worn components are available as individual parts at W&W Cycles. There are also cleverly devised conversion options to more modern bearings, such as complete inserts for the V models from The Cyclery. Later bearings are common industry parts and for the exchange you need remove and install tools. You may be able to do the work with tubes and rods from your tinkering box, but it's better and more accurate to use the special tool. With cast wheels from 2000 on, you also need a heat source. Without a heat gun, these bearings can often only be replaced by force. But to come back to the question: yes, you can change wheel bearings yourself, but you should get the right tool in any case and do not forget to change the seals and gaskets.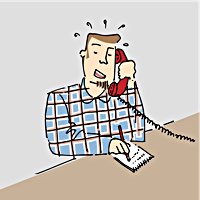 Have any questions?
Our service team will be glad to help out: Mondays - Thursdays 08:00-17:00 CET, Fridays 08:00-16:00 CET, Phone: +49 / 931 250 61 16, eMail: service@wwag.com