Spokes
Wire spokes for wheels
After 1870, the first wheels with wire spokes appeared on bicycles. This was quite revolutionary at the time, as the wooden or steel spokes, which were subjected to shock loads, were replaced by a construction that achieved the necessary stability solely through the tension of counter-rotating wires. The new wire wheels were lighter and more flexible, and more stable for the intended use than any of their predecessors. It is clear that even the earliest motorcycles, including the Harley-Davidsons from Milwaukee, benefited from this technology.
Spokes from a technical point of view
Wire spokes on Harley-Davidson motorcycles, whether Dyna, FLH, Knucklehead, Model JD, Sportster or Softail, are tension wires with a hook at one end and a thread for tensioning at the other. For tensioning you use a sleeve nut, the spoke nipple. It is used to anchor the spoke in the rim. For greater stability, the spokes run crosswise with their neighbors; even on early Harley-Davidsons of the 1910s, each spoke crosses a minimum of three of its neighbors, and four on the front wheel. With the new wheels (interchangeable wheels) of the 1930s, four crossings became standard. Only the large half-hub brake of the W models leaves room for only two crossings on the side of the brake drum. Spoke diameters are given in American wire gauges, i.e., gauge. There are 10G, 9G and 8G. (Smaller number = thicker wire, already known from cable strands). With the metric caliper you would measure 3.2 mm, 3.6 mm and 4 mm. The matching threads have 32 or 40 turns, so you have to be very careful when pairing the nipple and spoke. The fine threads are quickly ruined with the wrong part.
Swap spokes and nipples
Restoring spoke wheels on Harley-Davidson motorcycles is a very involved job. If the wire spokes are too corroded, the restoration is not safe either. Steel fatigues and loses tension, and even if the corrosion is removed, the material is weakened. It is better to replace the spokes and nipples with new ones, at best with reproductions of the original equipment from The Cyclery.
The offer of W&W Cycles includes spokes in steel and stainless steel for almost all models: spokes for bead rims of vintage bikes, for 18" semi-drop rims for classic knuckleheads or flatheads and for drop rims of the more modern machines. Also special spokes for spoking a double duplex brake or mini hub.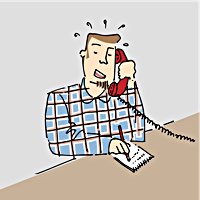 Have any questions?
Our service team will be glad to help out: Mondays - Thursdays 08:00-17:00 CET, Fridays 08:00-16:00 CET, Phone: +49 / 931 250 61 16, eMail: service@wwag.com