Batteries OEM Replacement
Original replacement batteries
do not necessarily have to come from Harley-Davidson. But selection criteria are clear: same size and dimensions, to be mounted in the Softail, Dyna, Sportster or FLH as the original, plus and minus pole in the same position on the housing and as identical as possible values in terms of cold start current and capacity. Of course, we are happy to "accept" better values.
How do I find the right battery for my Harley?
If you know the original spare part number, you have a clear advantage. Searching by model and year of manufacture is of course also possible, if you can assign this exactly. If this is not possible, determine the dimensions and look at where the poles are located and what other designations are found on the battery. This will give you a good result in your search for the right energy source.
We give here in the store with all batteries the original spare part number as a reference, plus the whole list of Harley models in which the battery fits and of course the dimensions.
I have a classic wet lead acid battery. What do I have to take into account?
Before installation, it must be filled with acid up to the mark. When filling, air bubbles often form between the plates. These can be loosened and exited by gently shaking the battery. Then refill with acid up to the mark. When the acid has settled, charge the battery for about three to four hours without cell plugging. This charging is important because otherwise the battery will never have all its possible power. In addition, the life of the battery will be shortened. Only then screw in the plugs, attach the overflow hose and install it.
Regularly check the acid level and add distilled water as necessary. If the battery constantly has too low an acid level, the regulator must be checked. In fact, there are quite a few regulators that overcharge the battery at higher speeds.
If the motorcycle is not used for a long time, disconnect the battery and check the voltage every 4 weeks or so. If the voltage drops below 12.6V, it needs to be recharged.
I have an AGM or a gel battery. What is the best way to treat it?
The battery comes ready filled and sealed. We make every effort here to always ship the batteries from our warehouse fully charged. Nevertheless, we recommend charging the battery for about an hour before installation.
About every four weeks check the voltage. If the regulator and alternator are OK, a battery should have about 12.7-12.8 V as long as the ignition is off. If it often has less, you drive too many short trips or you would have to check the regulator. From 12.6 V or less in any case recharge the battery. Disconnect the battery for longer periods and check the voltage from time to time as usual. Recharge if necessary.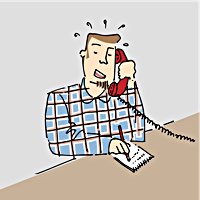 Have any questions?
Our service team will be glad to help out: Mondays - Thursdays 08:00-17:00 CET, Fridays 08:00-16:00 CET, Phone: +49 / 931 250 61 16, eMail: service@wwag.com