Battery Chargers
Recharging a battery
At the latest in spring, when the weather invites you to go for the first ride, always the same question arises: why didn't I think of checking the battery at least once over the winter?
Every manufacturer of vehicle batteries advises regular battery checks if a vehicle is rarely moved or if it camps out in the garage over the winter. All batteries slowly self-discharge, meaning that the chemical processes that occur during charging are slowly and gradually reversed. To prevent the battery from suffering permanent damage as a result, periodically check the voltage and recharge if necessary. Check intervals of every four weeks and recharging if the battery shows 12.5 V or less has proven to be practical.
Use intelligent chargers - Use chargers intelligently
For recharging, use a charger that is designed for the respective battery type: gel, AGM, Li-Ion. After a hook-up of 24 hours, at the latest, the battery of your Harley-Davidson must be fully recharged. If it is not and the charger continues to charge bravely, the battery has a problem and must be replaced. But you don't leave a full battery on the charger for weeks, assuming that this will save you from having to recheck it. Antigravity, the manufacturer of our lithium-ion batteries, advises against leaving batteries on the continuous charger unattended, if only for safety reasons. The manufacturer of our HVT batteries agrees and: Continuous charging shortens the life of a battery.
The life of a battery is not measured in years, but in charging cycles. If you recharge twice over 5 winters, that's about 10 complete charging cycles. If you always "permanently charge" the battery in five winters, this corresponds to many more charging cycles. The chargers partially discharge the battery again after each full charge, in order to be able to fully charge it again. Without this, the battery would be damaged.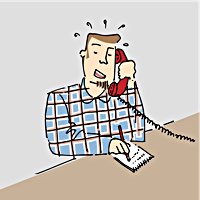 Have any questions?
Our service team will be glad to help out: Mondays - Thursdays 08:00-17:00 CET, Fridays 08:00-16:00 CET, Phone: +49 / 931 250 61 16, eMail: service@wwag.com