Rear-View Mirrors
Rear view mirror - avoid looking over your shoulder
You can look over your shoulder while driving to see what's going on behind you. They even teach you to do this in driving school. But first, you have to take your eyes off the stretch of road or dirt track in front of you, and second, you're not necessarily driving any straighter when you do that. So, rearview mirrors are a cool thing because they let you see situations behind you at the same time and you can keep your eyes in the riding direction.
Rear view mirrors - can you mount whatever you want? Do they need TÜV?
Yes, and no... In Germany, motorcycles registered before 1961 don't need them. From 1961 they are mandatory but only on the left. First registration from 1990 means a second rear view mirror on the right side of the vehicle. The mirror surface must be 60 cm2. Until 1998 there are no further requirements. By the way: older motorcycles do not have to be retrofitted to the latest standard.
From 1998 onwards, a rear-view mirror with an ECE test mark (E plus number) is practically mandatory. The details are in the ECE R81. Minimum area 69 cm2, round mirror surfaces have at least 94 mm Ø. In addition, a circle with 78 mm Ø must fit into non-round mirror surfaces. The glass must be convex, i.e. curved. As long as these criteria fit, some inspectors are not too particular about the E-mark, but you can't rely on it.
In Austria, motorcycles need a rearview mirror on the left and right, the Motor Vehicle Act says "correspondingly large". But because that's pretty vague, in case of doubt, you go by ECE R81. And there's no protection for existing vehicles either: "Any retrofitting must be taken into account."
In Switzerland, you only need a left rear-view mirror with min. 50 cm2 mirror surface with a first placing on the market until 14.01.2017. Motorcycles with later first registration need a left and right with min. 69 cm2 mirror surface. In practice, this corresponds to the ECE regulation.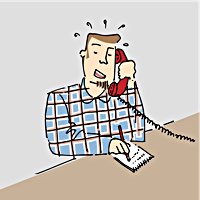 Have any questions?
Our service team will be glad to help out: Mondays - Thursdays 08:00-17:00 CET, Fridays 08:00-16:00 CET, Phone: +49 / 931 250 61 16, eMail: service@wwag.com