If it's rumbling down Interstate 8 to the beach or riding with your Knuckle, Panhead or Shovel ridin' buddies to your favourite lake in the mountains: even the best cared for Harley, once it has more than 4 or 5 decades on the odometer, every now and then can surprise you with a show-stopping mechanical gremlin, resulting in an unwanted stop by the roadside. So, what do you do, call a tow truck?
Naw. Better to have a tool roll on board with exactly the right assortment of wrenches, pliers, screwdrivers and small parts to get your chopper going again.
That's why we put together the tool-roll-to-end-all-tool-rolls, filled with over 40 years experience of riding this world's roads and the knowledge that comes with it; one that really earns the name "Roadside Companion".
Inside you'll find open ended wrenches in different sizes, an adjustable wrench, a plier wrench, screwdrivers, a test lamp, wire brush, spark plug socket, jumper wire. Added to that an assortment of nuts, bolts, washers, lockwashers, hose clamps, safety wire, zip ties, insulating tape, cotter pins and a clevis pin.
All this has been wrapped up in some heavy gauge (405 g/m²) oiled cotton canvas sourced from the UK. It comes with a GOTS (Global Organic Textile Standard) certificate and has a fold-out flap to keep your knees clean and your small parts from disappearing into the underbrush. Heavy Swedish made leather straps hold everything together.
This breakdown relief kit is insurance against technical issues that can stay in your saddle bags at all times. It also serves as a basic workshop starter set for those who are new to riding old hogs. Plus you get the chance to provide help to other riders in a bind, thus making you a true roadside companion yourself.
The tool kit »I-8 Roadside Companion« by PanAm is optimized for pre 1969 Harley models with distributor or magneto ignition.
Packing list (no guarantee, may be subject to short term changes:)
Bahco open end wrenches 1/4"x 5/16"
Bahco open end wrenches 3/8" x 7/16"
Bahco open end wrenches 1/2" x 9/16"
Knipex pliers wrenches
adjustable open end wrench
3 screwdriver: 1 x exchangeable blade, flat and Philips, straight; 1 x L-shape, flat, by Bahco; 1 x L-shape, Philips, by Bahco
Walter test lamp
Walter wire brush
Insulating tape
Bypass wire
PanAm spark plug wrench
cotton bags with selected small parts in several common sizes: screws, nuts, washers, lock washers, hose clamps, wire, cable ties, cotter pins, clevis pins.
fits pre 1969 models with distributor or magneto
leather / oilskin cotton 405 g/m² GOTs certified organic, gold / brown
length: 26 cm
Ø 10 cm
net weight: 1800 g
measures (spread out): 50x25 cm
Europe
gross weight: 1.8 kg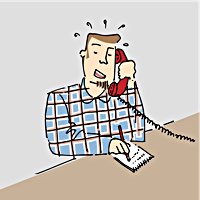 Have any questions?
Our service team will be glad to help out: Mondays - Thursdays 08:00-17:00 CET, Fridays 08:00-16:00 CET, Phone: +49 / 931 250 61 16, eMail: service@wwag.com