Home

Shop

Wheels

Wheel Hubs and Bearings

Wheel Hubs Custom

Kustom Tech Dual Flange Hubs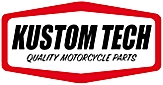 Kustom Tech Dual Flange Hubs
These smooth style custom hubs feature a distinctive center fin. They are machined from billet aluminum, have been highly polished.
... more
less
When installing wheels and hubs it is important to check the position in the fork or frame/swingarm and to align brake rotors, calipers, sprocket/pulley accordingly. For this purpose we offer a range of bushings and spacers.
by Kustom Tech; for 40 spokes; aluminum, polished; Ø centering collar: 50 mm; Number of Spoke Holes: 40; matching axle Ø: 3/4 "; with bearings (1973-1999), seals
| W&W# | | | net price* | Available from warehouse Germany? |
| --- | --- | --- | --- | --- |
* United States of America: Tax free shipping. Please check your local import fees.
Spare parts:
26-510 Tapered roller bearing; for Wheel hub; fits models 1973-1999, ; also used: Big Twin swingarms 1958-1986; ID x OD: 19.1 x 45.3 mm, 16.6 mm thick; replaces OEM ...

57-184 Oil seal by James Gaskets; for Wheel hub; fits all models 1983-1999; rubber / steel; ID x OD: 28.6 x 45.4 mm, 10.16 mm thick; replaces OEM 47519-83A; gross ...
Accessories:
See also:
Bates Reducer Bushings 19→17 mm When working with a 17 mm wheel axle in a 19 mm environment these reducer bushings are very useful. Can be inserted in wheel bearings, Springer fork rockers, ...