Home

Shop

Handlebars

Handlebars Custom Universal

Handlebars Medium (16 - 30 cm)

Bates Big Sur Handlebars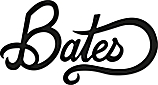 Bates Big Sur Handlebars
Whether you cruise the Pacific shoreline on Highway No.1 or other scenic roads on this planet, the Big Sur handlebars will do a great job in making your ride a perfect one. Seating and hands positions spell comfort with these bars, so even after hundreds of miles you will cherish them for their well balanced design.
Handlebar »Big Sur« by Bates, steel, Ø 1", measures in cm according to drawing: B total width: 91 cm, C center width: 30 cm, H height: 16.5 cm, T depth: 26.5 cm, wall thickness: 2 mm
| W&W# | | | Price incl. VAT* | Available from warehouse Germany? |
| --- | --- | --- | --- | --- |
* The price includes German VAT (19% or reduced rate of 7% for Books).
See also: