Home

Shop

Tank

Tanks

Jerrycans and Fuel Bottles

Hünersdorff Metal Jerrycans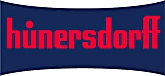 Hünersdorff Metal Jerrycans
Metal jerrycans for the professional use under severe conditions. They meet UN regulations for the transportation of dangerous liquids. A quality coating on the inside protects contents from rust and degradation during extended storage. Special mounting brackets and pouring spouts are available as accessories. Inside spout measurements are 45 x 35 mm. These are not the cheap copies from the local supermarket. These are the good stuff.
... more
less

GHS Pictograms on Containers with Harmful Substances
Our fuel bottles and jerrycans are sold without contents, and therefore without the usual hazardous goods pictos. Its yourselves who have to take care of this, just to avoid the silly questions authorities might put. The pictos for toxic and irritant and for easily inflammable substances should do the job. (See pic.)
Jerrycan by hünersdorff; steel, olive green; UN-approved; Europe
| W&W# | | | net price* | Available from warehouse Germany? |
| --- | --- | --- | --- | --- |
* United States of America: Tax free shipping. Please check your local import fees.
Accessories:
See also:
Scepter Primer Bulb This bulb comes in handy when you need to drain your gast tank or for getting fuel from one gas tank to another. Simply attach hoses, press the bulb a couple ...

Hünersdorff On-the-Road Jerrycans Small plastic jerrycans which can be easily carried in the saddlebags for those extra miles. UN-approved and suited for all sorts of gas. With pouring spout.

Hünersdorff FuelFriend Jerrycans Don't get caught without them on your long hauls! The FuelFriend jerrycans are made from super strong plastic material to withstand the harsh use on a ...