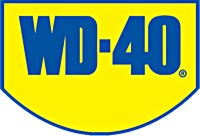 WD-40 Multi-Purpose Lubricant
A true US classic. Developed for the space industry in 1953, it soon became the most popular multi purpose spray in the USA. The variety of applications is almost endless. From private homes to heavy industry, from trucks to motorcycles. An excellent lubricant, corrosion inhibitor and contact cleaner. It even can be used for dissolving adhesives and tar. Worldwide sales of more than 100 million cans per year demonstrate the popularity of WD-40. Companies like Boeing, IBM, General Dynamics and W&W Cycles are just a few of many pleased WD-40 customers.
Multi-purpose lubricant by WD-40
* The price includes German VAT (19% or reduced rate of 7% for Books).