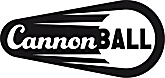 62-315
Rocker housings by Cannonball; fits Knucklehead 1938-1947; cast aluminum, cast finish; replaces OEM 90-36, 91-36, 91-41, 17300-36, and 17310-41; Germany; gross weight: 1.48 kg
Authentic reproductions of Knucklehead rocker housings as used by the factory from 1938-1947. You can install them as they come or brush and polish to your personal liking. Precisely machined on CNC equipment for a perfect fit.
Price
incl. VAT*
Available from warehouse Germany?
* The price includes 79.00 € German VAT (19% or reduced rate of 7% for Books).
Accessories:
Nuts for Rocker Housings OEM Style Exact duplicates of the large rocker shaft nuts. They feature the low profile design of the original counterparts.

S&S Rocker Arms and Shafts Hard to find rocker arms and shafts remanufactured by S&S. These high quality rocker components are the same as S&S uses in the KN- Series engines, and will ...

Rocker Housing Oil Lines Exact reproductions of the stock Knucklehead oil feed lines which connect the gear cover with the rocker housings.
See also: