Home

Shop

Carburetor and Injection

Carburetors

Linkert Carburetors

Accessories

Bates Throttle Conversion Kit for Linkert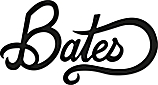 Bates Throttle Conversion Kit for Linkert
A custom part with a long tradition. This smart little device allows for the use of pull type throttle assemblies with Linkert carbs. After installation the throttle disc will be pulled to open and the spring closes it again, when you release the throttle grip. Each kit comes with two springs to meet individual requirements. The weaker spring (Fn≈23 N) should be sufficient for most outside cable applications, the stronger spring (Fn≈58 N) is recommended for internal or very long throttle cables. Works with all M-series Linkert carbs, when equipped with a 1949-1965 type lever, i.e. OEM# 27260-49.
... more
less

Designed to work with stock components. Accessory manifolds and/or clamps may require some creativity due to limited space. But the kit's special, small diameter springs should work in most situations.
Conversion kit by Bates, for Throttle cable, steel, parkerised, with cable clamp and spring, Germany
| W&W# | | | Price incl. VAT* | Available from warehouse Germany? |
| --- | --- | --- | --- | --- |
* The price includes German VAT (19% or reduced rate of 7% for Books).
Accessories:
65-263 Lever, for Throttle shaft, fits Panhead 1949-1965, aluminum / steel, bare, height: 54.5 mm, for Linkert M-series carburetors, with screws, replaces OEM ...

Throttle Cable Nipples for Models →1975 Accurate reproductions of the throttle lever wire blocks used on all Linkert carburetors. Also fit Tillotson and Bendix carbs. The oversize version is for ...
See also: