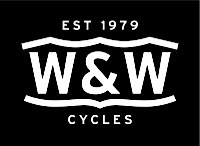 W&W HELMET LAWS SUCK T-Shirts
There are many good reasons for wearing a brain bucket, and that's why we have a good number of stylish and safe helmets in our catalog. But there are days, when you just want to have the freedom to decide for yourself if it's really necessary to wear one. So we reprinted one of our favourite t-shirts (sold out for some reason :) ) to give you a stylish tool to express your feelings. Ride safe!
organic cotton 180 g/m², black
men
short sleeve
* The price includes German VAT (19% or reduced rate of 7% for Books).