Home

Shop

Brakes

Drum Brake Front

Custom

CRS Ceriani 180 Double-Duplex Brake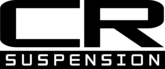 CRS Ceriani 180 Double-Duplex Brake
To be frank, the stopping power of stock Harley front drum brakes is not exactly what you really need in an emergency situation. A completely different device, however, is the CRS reproduction of the Ceriani 180 double duplex drum brake. It comes from the race track and it doesn't make a secret of it. Four cams and four brake shoes will stop that beast, come what may. These brakes are made in small numbers in the traditional workmanship, which gives them the classic appearance of the original counterparts. Installation should be left to the professional mechanic as the the brake requires anchors and cable operation to be fabricated.
... more
less

This racing brake is not intended for heavy Full Dressers, but for lighter bikes like Sportsters, Choppers, etc.
Drum brake »Ceriani 180« by Cafe Racer Suspension, cast aluminum, matching axle Ø: 17 mm, number of spoke holes: 40, width: 122 mm, front, outer Ø: 236 mm, Inner Ø: 180 mm, Europe
| W&W# | | | Price incl. VAT* | Available from warehouse Germany? |
| --- | --- | --- | --- | --- |
* The price includes German VAT (19% or reduced rate of 7% for Books).
Accessories: