Home

Shop

Electrical

Starter Motors and Solenoids

Starter Systems for Rigid Frame Twins

Cannonball StealthStarter Kick Drive Rigid Frame

13-881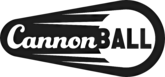 13-881
Electric start kit »Stealth Kick Drive« by Cannonball; fits rigid frame 4-speed twins; steel / aluminum; Austria; gross weight: 11.46 kg
The Cannonball Kick Drive electric start kit for rigid frame Big Twins converts your classic kickstart-only motorcycle to electric start. After installation you just push the button or turn the key and your old Flathead, Knucklehead or Panhead will roar to life instantly. Another good thing with the CB starter kit is that it is almost invisible. The overall appearance of the motorcycle does not change at all and from 2 meters away you will have a hard time to spot anything. Primary housing and oil tank stay untouched, the rear fender requires a small modification. The transmission receives an intermediate housing between kicker cover and main case, where the starter system attaches. The stock kickstarter can be retained. The kit includes everything needed for the conversion except for the battery, wires and starter button/switch, which must be purchased separately. If the bike is still equipped with the early stock 6V charging system you will have to convert this to 12 V, which means a suitable generator, regulator, coil and lamps need to be fitted. Detailed, step-by-step instructions guide through the installation, which is straightforward but which should be left to an experienced mechanic with fully equipped workshop.
... more
less
W&W recommends the use of Antigravity 12 or 16-cell batteries.
Stock 2into1 exhaust systems require modifications.
Under protection of patent PCT/EP2019/063121.
| net price* | Available from warehouse Germany? |
| --- | --- |
* United States of America: Tax free shipping. Please check your local import fees.
Accessories: