Home

Shop

Handlebars

Handlebars Custom Universal

Handlebars Medium (16 - 30 cm)

Rocket Inc. Rabbit Ear Handlebars

20-975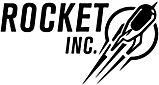 20-975
Handlebar »Rabbit Ear« by Rocket Inc.; steel, chrome-plated; Ø 1"; wire routing: W1 plain, without dimples (→1981); measures in cm (rounded) according to drawing: B total width: 41 cm, C center width: 16 cm, H height: 24 cm, height @ bar end: 2 cm, T depth: 22 cm, Bar end straight section: 21 cm; wall thickness: 3 mm; with material certification - TUV entry possible; Germany; gross weight: 2.02 kg
A favourite among chopper builders during the sixties and seventies were narrow handlebars with pretty extreme bends for a nearly vertical hand position. The Rabbit Ear handlebar by Rocket Inc. closely follows this traditional design and is guaranteed to provide that authentical chopper feeling.
... more
less
Due to the nearly vertical bar ends it is not possible to use standard break master cylinders. Use Custom master cylinders with variable reservoir or drum brakes.
| net price* | Available from warehouse Germany? |
| --- | --- |
* United States of America: Tax free shipping. Please check your local import fees.
Accessories:
See also: