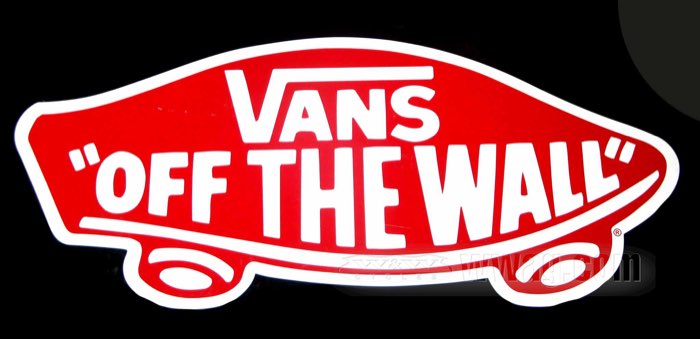 Vans
On March 16, 1966, at 704 E. Broadway, in Anaheim, California, Paul Van Doren and three partners opened up their first store. The Van Doren Rubber Company was unique in that it manufactured shoes and sold them directly to the public. On that first morning, 12 customers purchased Vans deck shoes, which are now known as Authentic.
The company continued to grow into the 1970s. Skateboarders who liked Vans rugged make-up and sticky sole were seen sporting Vans all over Southern California in the early 1970s. In 1975, the Vans #95, known today as the Era was designed, with a padded collar and different color combinations. It became the shoe of choice for a generation of skateboarders. By the end of the 1970s, Vans had 70 stores and sold through dealers both nationally and internationally.
As the 1980s rolled around Vans started to create shoes for a number of sports from skateboarding, wakeboarding, motor cross, to surfing in an effort to compete with large athletic shoe companies. Although Vans core shoes were selling well, the wide range of products that the company now offered had drained the companies' resources, and forced to file for bankruptcy in 1983.
After three years, Vans had paid back all creditors and emerged from bankruptcy. In 1988 Vans original owners sold out to an investment banking firm. The company has been sold several times since. Steve Van Doren, the son of co-founder Paul Van Doren, is still with the company, as is his sister Cheryl and his daughter Kristy. Vans closed their Orange, California factory and began manufacturing footwear overseas in 1994. In 1998, Vans opened a 4300 m2 indoor-outdoor Vans Skate park at the Block in Orange County. In 2000 and 2001, Forbes recognized Vans as one of "America's Best Small Companies." In 2004, Vans launched the Vans Customs on their website. This allowed customers to log onto the Vans website and design their own pair of Vans.
Visit Website