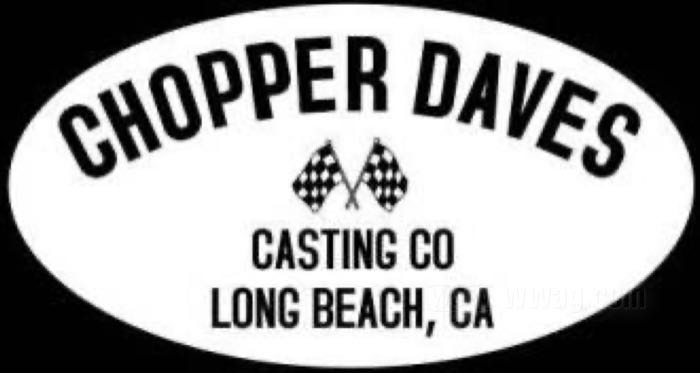 Chopper Dave's
David "Chopper Dave" Freston's love for motorcycles began early in life while growing up Studio City, California. He was exposed to them before he was old enough to have a driver's license, since both his mom and dad owned motorcycles in the early 80s. Dave began working full time in the motorcycle industry in 1989 at Vic's Custom Cycles in the San Fernando Valley. Vic's is where he came back to after taking a break to attend MMI Arizona to further his knowledge of bikes. His infatuation with vintage motorcycles really started at this time as he did alot of restoration work. In 1997, he started one of first websites dedicated to old school choppers and bobbers, something not easily available online at that time. In 2001, Dave went to work at West Coast Choppers and in the four years he spent there he honed his skills as a chopper builder and machinist to the highest level.
While working at WCC he began making sand cast chopper parts. Having acquired a great respect for Randy Smith, one of the first manufacturers of custom cast chopper parts, he wanted to carry on his legacy. In 2005, Dave decided to make the leap and start his own company, Chopper Dave's Casting Company based in Long Beach, Ca. He focused on cast motorcycle parts and accessories while expanding by building motors and transmissions, as well as custom fabrication and machine shop work.
His bike builds over the years are plenty and his builds have been in numerous shows where they have taken many awards. ChopperDave is also a photographer and writer with over 100 published editorials/features in many magazines. Dave has learned to embrace his obsession with detail that only a true craftsman can understand. This is never more apparent than when he is immersed in whatever his current build might be as he meticulously builds every part he can by hand. Regardless of the attention he has received in the past, Dave will be the first to tell you that he is humbled by it and feels fortunate to be able to do what he loves on a daily basis and be a part of what the chopper scene has become.
Visit Website