Home

Shop

Accessories

Camping

MSR Whisperlite Universal Stoves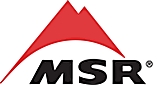 MSR Whisperlite Universal Stoves
Riding to remote places on this planet requires versatile equipment. The hybrid-fuel WhisperLite Universal stove delivers the ease and simmering capabilities of canister fuel, and switches easily over to liquid fuels when the former is not available. The AirControl technology creates the optimal fuel/air mix, delivering outstanding performance with canister fuel, white gas, kerosene and unleaded gasoline. It's also the lightest stove in its class, offering excellent stability and easy maintenance, adding to the reasons this could be the only stove you'll ever need.
... more
less
Gas canister and fuel are not included and must be purchased separately.
Stove »Whisperlite Universal« by MSR; for fuel and gas; net weight: 388 g; with 20 oz/0.59 l fuel bottle, fuel pump, windscreen, heat reflector plus small-parts, tool kit, nylon bag, instructions ; USA
| W&W# | | | Price incl. VAT* | Available from warehouse Germany? |
| --- | --- | --- | --- | --- |
* The price includes German VAT (19% or reduced rate of 7% for Books).
Accessories:
MSR Gas Tanks for Stove These fuel bottles are designed specifically to accept the threads on MSR fuel pumps and to easily handle the pressurization you need to efficiently operate ...
See also:
Princeton Tec Apex LED Headlamps One of the brightest headlamps by Princeton Tec, the Apex has been a favorite of extreme outdoorsmen and cavers for years. The pinnacle of waterproof (1meter) ...