Home

Pan-O-Rama

Events

Events Archive 2018

ONE-DERFUL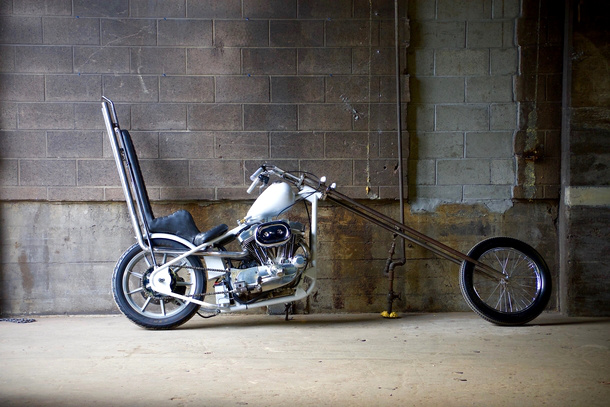 ONE-DERFUL
We've been straining our noggins for years now, still we haven't been able to figure out, what makes the Portland, Oregon ONE SHOW such a special thing. Sure, it might be the bikes of all makes, that just stand there in dreamlike perfection. Well, they've been selected very carefully by the team around Thor Drake of See See MotorCoffee Co. because space is limited even with 59.201 square feet to play with. Every one of these bikes ist just like, you know, the ONE bike you always meant to build. To build with that engine you've had lying around in your garage for years now; to build from that basket case you bought from your pal, 'cos his wife needed the space in the basement; to build from that barn find to make a true believer cry, or from that old clunker that's been toiling under your weight now for so many years.
Round about one hundred
of these singular, painstakingly and lovingly, deadline scrapingly, marriage-threateningly built bikes had been assembled in the former Vanport Foundry. Parallel to the bikes they had the works of 40 bike-inspired artists on display, very tastefully arranged, no excesses here. The people behind all this here seem to have an unlimited supply of good taste, telling from the DJs, the bands and the world class catering.
For the first time ever there
was an entrance fee, which made for shorter queues, a better view of the bikes and conversations a lot more internal combustion themed. If talk was not your thing, you could always go to the Salem Indoor Speedway. From kids' class to amateur class to the Super Hooligan pro classes, there was enough excitement to make your pants shake, your ears bleed and the dirt fly. No drop of oil was left at room temperature.
With our ears still ringing,
on sunday afternoon we had the honour of presenting a trophy to Andy Forgash for his elegant Early Shovel. We were especially happy, because the same "Best American Bike Award 2018" was the trophy we got two years ago for our own Cannonball Knuckle. Andy even knows our hometown Würzburg, from the time he was touring Europe with his former band Danava. And we couldn't believe it when he told us that he had placed his first ever order at W&W just a couple of days ago. Well, it's a small V-Twin world, but ONE hell of a show.