Home

Pan-O-Rama

Events

Events Archive 2015

ONE (HELL OF A) SHOW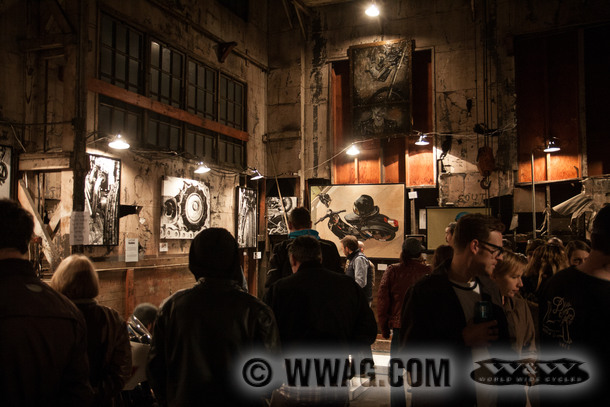 ONE (HELL OF A) SHOW
Imagine a dude, undertaking the hellishly mad task of hand picking a big bunch of really well built, hand wrenched bikes from more or less all over the globe. Imagine bikes that once lived in dudes' heads only, dudes who wanted to see them in the metal before them. Who sacrificed their long nights, their weekends off and their good family relations. And way too much of their hard earned cash. Imagine this, you'd probably have to call him curator, having the inspiration to show this collection of unique cycles on one weekend in Portland, Oregon. All free of charge to be sure, in an awesome old industrial building, presented with so much love, good lighting and perfect imperfection. Imagine huge crowds from all over the country winding their way around the block in total harmony to see and appreciate this truly unique collection of super great motorcycles of all makes and brands. Did we mention the bloody noses people got in the hysterics-inducing minibike races?

If all this really were supposed to be true, then the only guy to pull it off would be Thor Drake, who happens to be the boss of the See See Motorcycle Coffee Company – and he'd probably put on display 21 specially commissioned artwork-emblazoned helmets for the hell of it.

If, yeah, if … but let's be honest to ourselves for a minute, who in the world would be mad like that?