Home

Pan-O-Rama

Events

Events Archive 2015

VERONISSIMA!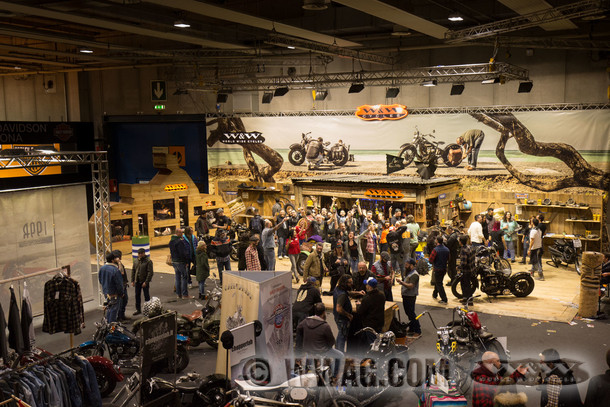 VERONISSIMA!
You know the riding season is just round the corner, when the coffee smells better, the models lounging on the bikes are hotter and our friends turn up with a couple of kilos of home cured ham. We're in Verona, Italy, visiting the Verona Motor Bike Expo.

We set up our home made cabin in the exhibition halls, parked our bikes decoratively around it and stacked our brand new ¡Mas Revoluciones! catalog high. The Italian, French and Spanish versions were selling like hot cakes. Also in high demand was our well chilled ¡Cuba Vibre! beer, especially brewed for us to go along with the catalog, with added zing thanks to a dash of Cuban rum.

Selling the catalog, navigating the massive crowds, and chatting with fellow bikers left nearly no time to check out the tons of impressive custom bikes. We took a few snaps though, to be used by you as inspiration to get out those wrenches, fire up that grinder and check the best before date on the paint cans. It's still time to give that tired sled of yours some new sparkle. Oh, and to show you that work is not everything on our minds, here are some party snaps as a bonus.