Home

Pan-O-Rama

Good Times

Copstories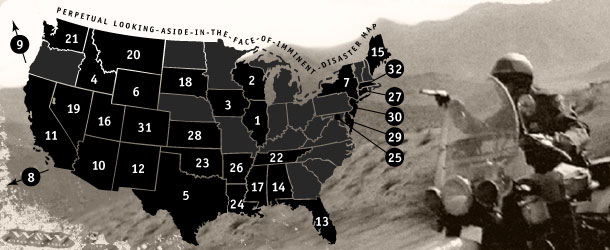 Copstories nobody believes in
Motorcycle Cop Hal Murphy, on a mission from W&W Cycles, browses the U.S., never rides Evo models and is always looking for thrills and adventures. Admittedly, he tends to exaggerations but that's simply his nature. If you wear a uniform and you don't want to be boring you have no choice.
The series started in 1995 and was published monthly in bikers related magazines, mostly on the last page because there is nothing left to say after that.
The geniuses behind these short stories are the infamous wordmasters Matthias "THE WRITE STUFF" Grübel and Willie Demel.