Home

Shop

Handlebars

Handlebars for IOE and V-Models

The Cyclery Handlebars for IOE and V Models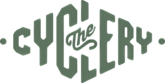 The Cyclery Handlebars for IOE and V Models
Reproductions of the handlebars as used on IOE & V models. They feature later, short-type grip sprirals as used by the factory on 1935 and 1936 V-models, but they will fit all IOE and V Models down to 1916.
... more
less

This part is rather meant for the experienced restorer because grips and internals probably need some elbow grease to make them function properly.
Handlebar »Sport« by The Cyclery, fits IOE and V Models 1916-1934, steel primer-coated, with spirals and plungers, replaces OEM 3307-35A
| W&W# | | | Price incl. VAT* | Available from warehouse Germany? |
| --- | --- | --- | --- | --- |
* The price includes German VAT (19% or reduced rate of 7% for Books).
Spare parts:
Accessories:
1935-1948 Grip Sets These grips were factory equipment in the years 1935-48 but fit all models thru 1973. Custom versions for handlebar and throttle assemblies 1974-up are also ...
See also:
Corotex 800 Fabric Tape This is an acrylic covered rayon fabric tape which can be used in many applications. Back in the days the factory used a very similar tape to fasten wiring ...

Coil Housing Covers for IOE and V-Models A detail for the perfectionist. Leather control coil housing covers which fit all HD models from 1909 to 1936. Also fit racing models and other vintage ...