Home

CZECH OUT THIS RALLY!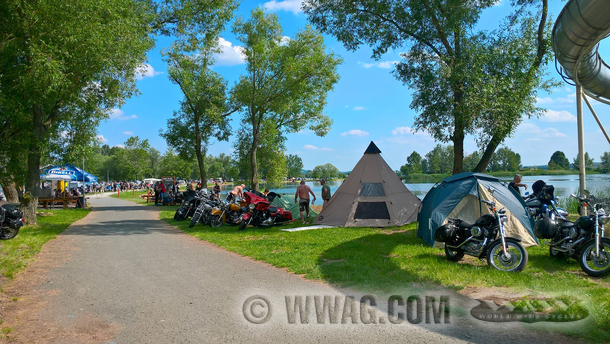 CZECH OUT THIS RALLY!
Not near the top of our must-go-to events for the last couple of years, the Superrally is a bit like broccoli or Limburger cheese: every once in a while one goes back to check, if it is OK on the tastebuds after all.
So, this year they had the Superrally, which takes place in a different location all over Europe, near the town of Brünn in the Czech republic. The area boasts wine, Pilsener beer and a lake. What more is there to ask for.
So we got a couple of dudes together, saddled up and went east.
After a few hours of bollocks-shaking riding and some minor adjustments to the air-cooled machinery, we arrived at the grounds to begin what was to be a great weekend. This place ticked all the boxes: from the small lakes, cool and clear, just right to cool down our sun soaked exteriors, to the facilities catering to our inner cooling and re-energizing, everything we wanted was there. Food and drink were plentiful and cheap, they had goulash, stew, burgers, pasta and local specialties starting from € 7. Beer was just € 2,5 a pint, an offer we couldn't refuse more than once. They even had a decent cappucino for € 1, biscuit included. The hours crept by gently, the bands had fun with their electric guitars, and somehow everybody had a permanent grin in their faces. No beef at all then with Superrally? Well, there were quite a lot of people at the really nice showers in the morning, and, lo and behold: a queue! Luckily, the lake was still there, and instead of a shower we took a dive, which brought the smile right back. To sum it all up: taken this way broccoli, erm, Superrallies really are fun. See you again next year!