Home

MILWAUKEE'S FINEST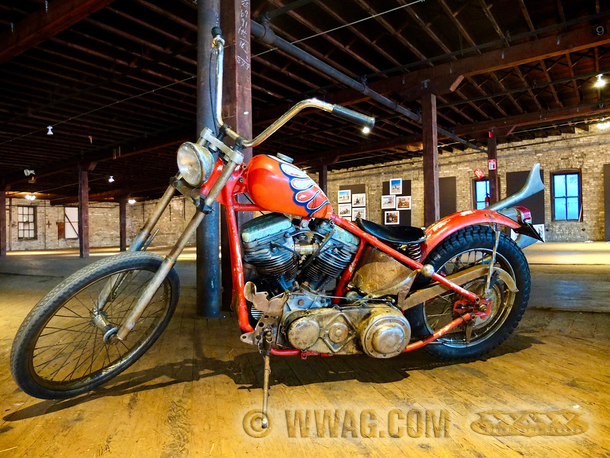 MILWAUKEE'S FINEST
Milwaukee, lemme see. Milwaukee, brewery capital of the USA. Beer City. And, yeah, over 100 years ago certain Messrs Davidson and a Mr Harley are said to have founded a company making motorcycles.
Now the Milwaukeeans got themselves another legend: the Mama Tried motorcycle show. It's all about unusual bikes from the Mid West – and otherwheres.
If you wanted to see
the 4th edition of this one-of-a-kind show, you had to bring patience. The lines went round an entire block. But it was worth the wait. What they had parked on the old factory floor was no ordinary stuff, this was U.S. Prime. Fine machinery, lots of Harleys. Which comes as no surprise, the HD museum being only a couple of revs away, and HD main sponsor.One floor down we meet many old acquaintances from customizing land. Harleys, S&S Cycle, Faber Cycle, Davida, many small custom shops, all good quality offerings, no cheap tack.
Because bikes are best
when they are loud and fast, they have Flat Out Friday before the show starts. It's indoor racing in classes like Brakeless, Z125 Pro Cup, Vintage, Open Amateur, Youth, Hooligan, Pro and the unavoidable Inappropriate. Loads of bent bikes and bent egos, but nothing serious apart from seriously good fun. As if this was not enough drama, they had Slippery Sunday too, when they moved the racing to the ice.Summing up: Mama Tried – a show Milwaukee can be proud of.