Home

HOKKAIDO - NOT THE PUMPKIN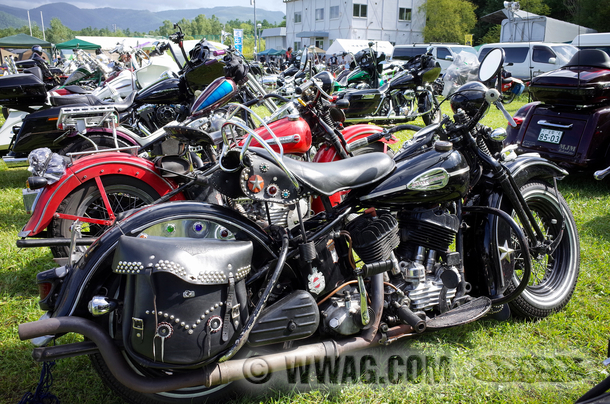 HOKKAIDO - NOT THE PUMPKIN
Summer has gone to warmer places, and autumn is here. It's the time for the traditional pumpkin soup. When it comes to making soup, Hokkaido is the name of our favourite pumpkin. So far no reason for your biker boots to get restless. However, Hokkaido, which for unknown reasons is the namesake of the eponymous squash, is the fourth largest of the 6852 islands and islets of the Japanese archipelago. Its northern location means that there are only 5 months of snow free roads here. But these roads are a dream mix of nature and epic landscapes. Around 400 riders drove their impeccably crisp Harleys all the way from the more southerly parts of Japan to take part in the VIVA summer camp at the foot of the Boyodai ski jump. Even the 1.500 kilometers from Osaka couldn't keep some twin-cylindered folks off.
Enjoying the last rays of summer sunshine,
people leisurely checked out the bikes, exchanged the hot wrenching gossip, did a little shopping on the shortish vendor mile. There were barbecued fish and oysters straight out of Ishikari bay to tickle the tastebuds, there was the challenge of the slow race (don't topple over), the was the survive-as-long-as-possible-in-the-rock-paper-scissors game, there was time to soak up the bands in the evening. Yatta! What a great day out! So think Hokkaido next year early and don't wait until the soup is here again to book your flight.