Home

Shop

Tank

Tanks

for 4-Speed Big Twin →1984

Bates Sportster Style Gas Tanks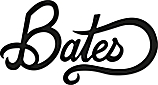 Bates Sportster Style Gas Tanks
An ever popular way to customize rigid frame and 4-speed Big Twins is to install Sportster gas tanks. The hair in the soup, however, was that the original rear gas tank mounts had to be removed, which meant going back to your old tanks at a later date was complicated. And since good, uncut frames are getting really scarce, the Wrecking Crew felt the need for a good solution, so here it is. Tank tunnel and mounting brackets of these Sportster style gas tanks are designed to bolt right to your Big Twin frame with no drilling, cutting or welding whatsoever. All original brackets and tabs stay untouched and are used for mounting, so re-installing the stock tanks is a snap. The tank brackets hold the tank in a position so that the bottom line of the tank runs parallel to the ground, which sure looks cool.
... more
less

All gas tanks by W&W Cycles are delivered unpainted and unsealed. Before the paint job and final installation please consider the following:
We consistently receive tight gas tanks from the manufacturers, both Custom and OEM replacements.
Problems mostly occur during or after installation. Hence, BEFORE a pressure test and BEFORE painting - a probationary (STRESS-FREE!) installation is highly recommended. Any leverage on the tank mounts spells trouble. Better use our selection of small parts.
To avoid corrosion always fill your tank to the max during longer downtimes or seal it on the inside.
Gas tank »Sportster Style« by Bates; fits 4-speed Big Twin 1936-1984; steel, bare; required gas cap: cam-style 1955-1982; petcock thread: 3/8" NPT; Europe
| W&W# | | | net price* | Available from warehouse Germany? |
| --- | --- | --- | --- | --- |
* United States of America: Tax free shipping. Please check your local import fees.
Accessories:
36-149 Fuel valve »Classic« by Pingel; aluminum, polished; outlet position: 90°; petcock thread: 3/8" NPT; USA; gross weight: 149 g

Prism Fuel Valves These small petcocks fit direct to either a 1/4" or 3/8" NPT bung on your gas tank. This keeps your gas tank looking very clean. They feature a 5/16" diameter ...

1966-1974 Fuel Valves Stock equipment on all models from 1966–1974. Fits all original and aftermarket tanks with 3/8" NPT internal thread.
See also:
Tankdoc Gas Tank Restoration Kits A complete system by the German company Busch to restore common motorcycle gas tanks. Cleaner, rust remover and sealant - the set contains them all. The high ...

KRM Tank Cleaner and Sealer Formerly Kreem, now KRM: Recommended for older gas tanks which are rusty or dirty on the inside. Tank prep A & B remove corrosion and prepare the surface for ...