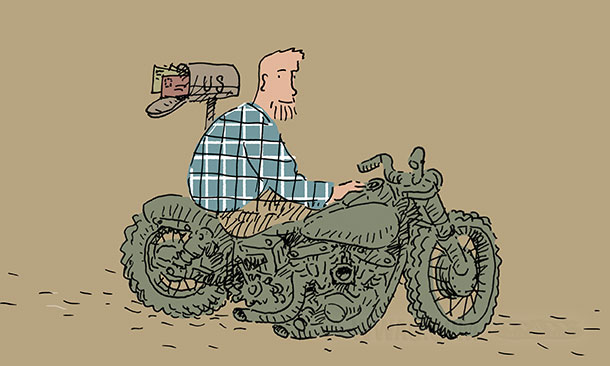 Imprint
W&W Cycles AG
Ohmstrasse 2
D-97076 Würzburg

| | |
| --- | --- |
| Phone: | +49 / (0) 931 / 250 61 16 |
| Fax: | +49 / (0) 931 / 250 61 20 |
| eMail: | postmaster@wwag.com |
| Internet: | www.wwag.com |
| Executive director with power of attorney: | Wolfgang Schmidt |
| Court of registration: | Amtsgericht Würzburg |
| Number of registration: | HRB 5217 |
| Sales tax identification number according § 27 a Umsatzsteuergesetz: | DE 134182653 |
Liability note:
Despite careful control W&W Cycles AG refuses any liability regarding the contents of external links. The contents of the linked web pages are the sole responsibility of the respective operator.
Click here to see our Terms & Conditions.
This website uses Google Analytics, a web analytics service provided by Google, Inc. ("Google"). Google Analytics uses "cookies", which are text files placed on your computer, to help the website analyze how users use the site. The information generated by the cookie about your use of the website (including your IP address) will be transmitted to and stored by Google on servers in the United States. In case of activation of the IP anonymization, Google will truncate/anonymize the last octet of the IP address for Member States of the European Union as well as for other parties to the Agreement on the European Economic Area.Only in exceptional cases, the full IP address is sent to and shortened by Google servers in the USA. On behalf of the website provider Google will use this information for the purpose of evaluating your use of the website, compiling reports on website activity for website operators and providing other services relating to website activity and internet usage to the website provider. Google will not associate your IP address with any other data held by Google. You may refuse the use of cookies by selecting the appropriate settings on your browser. However, please note that if you do this, you may not be able to use the full functionality of this website. Furthermore you can prevent Google's collection and use of data (cookies and IP address) by downloading and installing the browser plug-in available under https://tools.google.com/dlpage/gaoptout?hl=en-GB

. Further information concerning the terms and conditions of use and data privacy can be found at https://support.google.com/analytics/answer/6004245?hl=en

. Please note that on this website, Google Analytics code is supplemented by "gat._anonymizeIp();" to ensure an anonymized collection of IP addresses (so called IP-masking).
The European Commission provides a platform for the on-line quarrel settlement that you will find under the link to the platform of the European Commission

. We are neither obliged nor willing to participate in a quarrel settlement procedure before a consumer arbitration institution.
Consumer information according to Regulation (EU) No 524/2013
The EU Commission offers the possibility of online dispute resolution on an online platform operated by it. This platform can be reached via the external link http://ec.europa.eu/consumers/odr/

We are not obliged to participate in arbitration proceedings and unfortunately cannot offer participation in such proceedings.

Consumer information according to §§ 36, 37 VSBG
We are neither willing nor obliged to participate in a dispute settlement procedure before a consumer arbitration body. However, the Law on Alternative Dispute Resolution in Consumer Matters (Verbraucherstreitbeilegungsgesetz-VSBG) requires that we nevertheless refer you to a consumer arbitration body responsible for you:

Online-Schlichter Zentrum für Europäischen Verbraucherschutz e.V.
Bahnhofsplatz 3
77694 Kehl
Phone: 07851 / 991480
E-Mail: mail@online-schlichter.de
Internet: www.online-schlichter.de