Home

About us

Wrecking Crew

¡Más Revolutiones!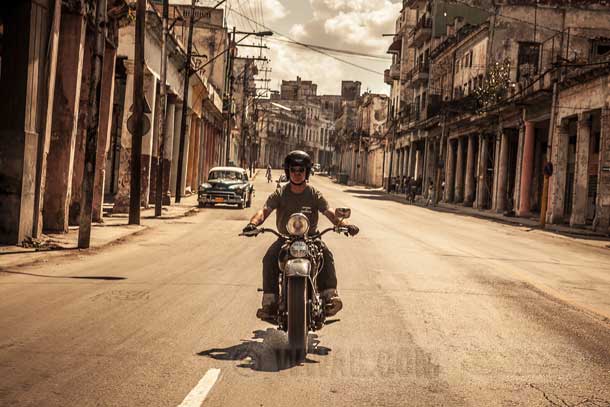 Our Men in Havana
All we did was mix some rum with caffeinated and carbonated beverages, with a dash of lime juice. The radio played songs of love, rum, and again love. We took a draw from our cigars, and there it was: an idea.

Our contact in Havana was old and trusted. For more than 15 years Paul, our man for the really
old hardware, had known Sergio Morales. Paul's tales of Harleys on Cuba, the meetings, Sergio's workshop and parts dungeon, of drinks and the notoriously fine weather led us on to the question: How would it feel to go to Cuba, not just with a suitcase, but with a bike or two as well.