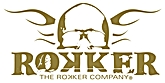 87-375
Motorcycle jeans »Rokkertech« by Rokker, denim, indigo, 14 oz., men, trouser-size (US): 33/36, hip size: 84-90 cm, with canvas bag and t-shirt, Europe, gross weight: 1.52 kg
The Rokkertech line combines authentic jeans look with state-of-the-art weaving technology. Its unique fabric is made from UHMWPE fibres (Ultra High Molecular Weight Polyethylene) - the world's strongest, developed for space travel and the military. These fibres are then sheathed in high quality, indigo dyed cotton. Thus you get that real jeans look with unparalleled resistance to wear. A small stretch component in the fabric adds to great wearing comfort. Hip and knee protector pockets allow to insert D30 protectors (available separately) to further increase protection. The Rokkertech's single layer design makes these jeans your perfect equipment for both the daily commute and the extended motorcycle tour.
Price
incl. VAT*
Available from warehouse Germany?
* The price includes 63.71 € German VAT (19% or reduced rate of 7% for Books).
Accessories:
See also: