Home

Shop

Workshop, Garage and Tools

Special Tools

for Brakes

The Cyclery Riveting Tool Sets for Brake and Clutch Linings

88-719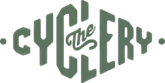 88-719
Riveting tool by The Cyclery, for brake and clutch linings, steel, Germany, gross weight: 528 g
A hammer and a punch are simply not enough to fix a new lining with nicely formed rivets. The shanks will bend and crack which is unsafe and plain ugly. This tool set will do the job right and once finshed the rivets will be tight and look as if installed by the guys in the factory back in the old days.
Price
incl. VAT*
Available from warehouse Germany?
* The price includes 12.61 € German VAT (19% or reduced rate of 7% for Books).
See also:
Estwing Hammers Since 1923 the Estwing family manufactures hammers and axes in Rockford, Illinois. The product lines which leave the facility there offer the best value money ...