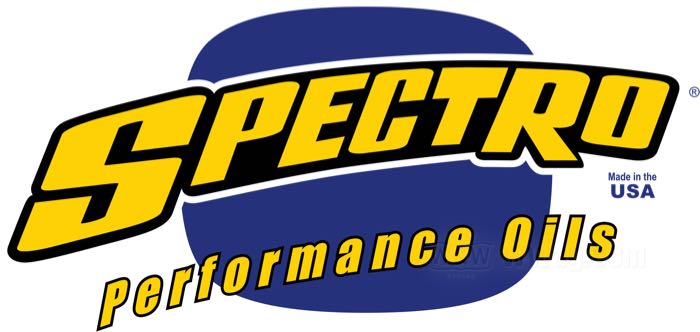 Spectro
Spectro brand products are manufactured and marketed by Intercontinental Lubricants Corp. of Brookfield, Connecticut. ILC was founded in 1966 by Robert H. Wehman, an engineer with decades of experience in the specialized field of two-cycle automotive lubricants. He capitalized on the knowledge gained by solving fuel/oil mixture problems for Saab of America at a time when Saab marketed 2-stroke automobiles in the USA.
Wehman translated this automobile industry knowledge into oil formulations for 2-stroke motorcycles that revolutionized the performance of this class of vehicles at the time, and from that moment forward the company has set the standard for specialty lubricants in high performance automotive, motorcycle, and other "powersports" vehicle applications.
Spectro entered the small but avid motorcycle market of the 1960s at a critical time – new makes and types of machines were coming into the market from both Europe and Asia, older manufacturers were starting to struggle with survival of their aged designs – but the immediate need for a top-performing, reliable 2-stroke racing oil was never so real. Spectro's Golden 2 Cycle filled the bill and helped many a racer cross the finish line without problems, race after race.
Spectro simultaneously developed superior 4-stroke lubricants, focusing specially on its Golden Spectro 4, a blending of fine grade petroleum with true synthetic lubricants to ensure consistent performance over a wider operating range.
Spectro's Golden products set new performance benchmarks for most machines and riders of that time, and probably more miles were racked up by Gold Wings running Spectro than any other brand name.
Today, Spectro products span the full range of fully-synthetic, semi-synthetic and petroleum lubricants for all classes of "powersports" engine and transmission applications.
The Spectro line also includes a wide range of suspension fluids, fork oils, brake fluids, coolant, chain lubes/waxes, filter cleaners and oils, and protection/appearance products.
In addition to the Spectro-branded line, ILC offers technical assistance, specialty blending and manufacturing services, and provides customized products for motorcycle and automobile engine, transmission, and drivetrain builders and racing teams.
Visit Website