Home

Shop

Engine

Valve Train

Cams

Cannonball Lightning Cam Knucklehead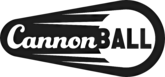 Cannonball Lightning Cam Knucklehead
Precise reproduction of the factory cam as used in 61" OHV Knuckleheads 1936-1939. All measurements and specs were taken from an original example. It features the distinctive six lightening holes in the gear, hence the nickname "Light(e)ning" cam. Fits all Knucklehead 61" and 74" models and years.
Cam shaft »Lightning« by Cannonball, fits Knucklehead 1936-1947, steel, replaces OEM 25522-36, Germany
| W&W# | | | Price incl. VAT* | Available from warehouse Germany? |
| --- | --- | --- | --- | --- |
* The price includes German VAT (19% or reduced rate of 7% for Books).
Accessories:
Cannonball Gear Set for OHV 1936-1953 Opened up the gear case of your just acquired Knuckle or early Pan engine to find a bunch of bits worn beyond repair? This gear set helps you along. It ...

Cam Shims Big Twins OHV 1936-1999 Selection of cam shim to establish the correct sideplay of OHV Big Twins thru 1999. Made from hardened steel and ground to exact specs.