Home

Shop

Engine

Top End

Cylinder Heads

for Knucklehead

Cannonball Cylinder Heads for Knucklehead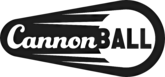 Cannonball Cylinder Heads for Knucklehead
These Knucklehead style cylinder heads are precise reproductions of the stock counterparts and show all the small details like cast-in number tags and foundry markings. Thus they make for great replacements for your worn top end or to build a factory look-alike engine. They are manufatured after 1940-1947 heads with large intake ports. The pre-installed, but unmachined valve seats are sized for stock intake and exhaust valves and hardened for the use of today's unleaded fuels.
... more
less
Tech Tipp
Cannonball cylinder heads come unpainted and for good reason. It is difficult to protect your new paint, when machining valve seats, installing guides and tins etc., so we recommend to paint just the area around the guide holes and then press in guides with tins, machine seats and install valves. Once this is finished you cover the tins and completely paint the heads. This will guarantee a nice and unmarred paint job.
Cylinder head set »Knucklehead« by Cannonball, fits OHV models 1936-1947, cast iron, bare, nominal bore: 3-7/16 ", exhaust flanges G: Knucklehead, head bolt pattern: Knucklehead, intake manifold flanges: Knucklehead plumber type (1940-1947), oil supply: external, plug threads: 1 x M18 x 1.5 x 12.7 mm, replaces OEM 16700-40, and 16697-40, Germany
| W&W# | | | Price incl. VAT* | Available from warehouse Germany? |
| --- | --- | --- | --- | --- |
* The price includes German VAT (19% or reduced rate of 7% for Books).
Accessories:
See also:
Cannonball Knucklehead Crankcases Reproduction crankcases which meet or exceed highest restoration demands. Cast from state-of-the-art materials and machined on CNC equipment for strength and ...