Home

Shop

Exhaust

Mufflers

Mufflers OEM Replacement

45"/750 cc & Singles

The GasBox Straight Mufflers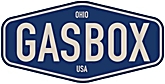 The GasBox Straight Mufflers
... more
less
These parts are not sufficiently homologated for the use within the perview of German road traffic laws. Therefore, use within Germany is only possible on the race-track, for show and exhibition purposes or for restoration of veteran vehicles. Which parts are legal for veteran-restoration, depends on the respective assembly group and the vehicle's age and must be seen about with the autorities in charge.
Outside of Germany, the homologation and a possible use in road traffic must be seen about with the local authorities in charge.
Muffler by The GasBox, fits 45" civilian-models 1950-1952, steel, bare, length: 75 cm, header Ø: 1-1/2", muffler Ø: 64 mm, replaces OEM 65228-50, USA
| W&W# | | | Price incl. VAT* | Available from warehouse Germany? |
| --- | --- | --- | --- | --- |
* The price includes German VAT (19% or reduced rate of 7% for Books).