Home

Shop

Accessories

Knives

Folding Knives

Buck 110 Folding Hunter Knife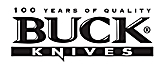 Buck 110 Folding Hunter Knife
The legendary Buck 110. This is not just another cheap imitation but THE original Biker knife, manufactured by BUCK USA. It features a safe backlock and opens easily with the nail notch. The beautiful brass handle sports natural woodgrain scales.
... more
less
You are responsible and liable to check your local weapon laws before buying and carrying these knives/tools.
Folding knife »110 Folding Hunter« by Buck Knives; stainless steel / wood; net weight: 204 g; lockback; length folded: 122 mm; blade length: 100 mm; blade steel quality: 420 HC; with black leather belt sheath; USA
| W&W# | | | Price incl. VAT* | Available from warehouse Germany? |
| --- | --- | --- | --- | --- |
* The price includes German VAT (19% or reduced rate of 7% for Books).
Accessories:
Fällkniven DC4 Whetstone The DC4 sharpener is a newly developed combination whetstone, where one side (the bright one) is a fine diamond whetstone (25 micron), and the other (the dark ...
See also:
Dehen Naval Crew Sweater An exclusive for W&W is this special version of Dehen's Naval Crew sweater with iconic striped design. Since the 1950s this style is popular amongst bikers as ...