Home

Shop

Handlebars

Handlebars Custom Universal

Handlebars Medium (16 - 30 cm)

Rocket Inc. Holy Banana Handlebars

20-973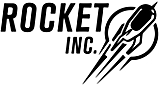 20-973
Handlebar »Holy Banana« by Rocket Inc., steel, chrome-plated, Ø 1", cable routing: W1 plain, without dimples (→1981), measures in cm according to drawing: B total width: 65 cm, C center width: 19.5 cm, H height: 20 cm, T depth: 18.5 cm, wall thickness: 3 mm, certified by TÜV, Germany, gross weight: 2.55 kg
A typical design that goes back to the Seventies combined with excellent craftsmanship. The Holy Banana handlebars feature distinctive swept-back and perforated solid struts. They provide a comfortable seating position and a natural grip.
Price
incl. VAT*
Available from warehouse Germany?
* The price includes 39.44 € German VAT (19% or reduced rate of 7% for Books).
Accessories:
See also: