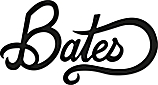 11-600
Battery box »BattBoy HM5 Type« by Bates, for OEM Style Horseshoe oiltanks, fits Singles 1929-1936, 750cc 1929-1963, OHV Big Twin 1936-1964, SV Big Twin 1937-1948, ABS plastic, black, W x H x D: 115 x 210 x 100 mm, inner measures (WxHxD): 100 x 175 x 85 mm, gross weight: 800 g
Modern gel or Li-Ion batteries offer a significant advantage - they are leak-proof. Those who ever experienced spilled acid in their horseshoe oil tanks will highly appreciate this fact. On the other hand, owners of classic bikes do like the looks of their original energy store and the corresponding cover and mounts. With a Bates Battboy Battery Jar you can have the best of both worlds, because what looks like a period type HM5 6V accumulator on the outside can house a safe, modern battery within. Just hook it with two eyelet wires to the terminals on the bottom of the lid and you are all set. Perfect for 6 to 12 volts electrical system conversions, too. When using suitable Antigravity versions you even have some storage room left for a few small spare parts, safety vest, Cuban cigars, etc. Ain´t this one heck of a cool solution for an old problem?
... more
less

Design Patent Protection 002709022-0001/0010
Price
incl. VAT*
Available from warehouse Germany?
* The price includes 15.17 € German VAT (19% or reduced rate of 7% for Books).
Spare parts:
Accessories:
See also: