Home

Shop

Seats

Spring Mounted Seats

Seats OEM Replacement

The Cyclery Mesinger No. 3 Solo Seats

40-711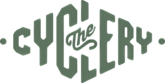 40-711
Solo seat »Mesinger No. 3« by The Cyclery, leather, brown, length x width: 370 x 400 mm, distance of springs or mounting bolts: 280 mm, Europe, gross weight: 2.62 kg
Excellent reproduction of the famous Mesinger No.3 Cushion Suspension seat which was used from 1925 thru 1933 on Indian and Harley twins as well as by Excelsior-Henderson on their 1929 thru 1931 KJ models. This saddle's top has a freely suspended center section which is adjustable by means of the front tensioner screw, a feature that makes the Mesinger No.3 one of the most comfortable solo seats of them all. Luckily it fits all large saddle tees 1934-up so it can be easily retro-fitted on later models. The saddle top is made of top quality genuine leather and sports the stamped Mesinger logo just like the the original pattern.
Price
incl. VAT*
Available from warehouse Germany?
* The price includes 75.49 € German VAT (19% or reduced rate of 7% for Books).
See also:
LeBeeF Spring Bracket for OEM Solo Seats When using large OEM style solo seats in custom applications this neat bracket holds your coil springs in the correct position and distance to be used with the ...

LeBeeF Solo Seat Front Mount A bolt-on solution from LeBeef for the front mounting of OEM solo seats on basically all seat-post suited H-D frames. This ingenious device with hinge installs ...