Home

Shop

Engine

Top End

Cylinder Heads

for Panhead

STD Panhead Cylinder Heads

Pan/Shovel 1948-1984

62-454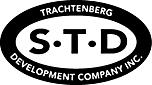 62-454
Cylinder head set »Pan/Shovel« by STD Development, fits Panhead and Shovelhead 1948-1984, cast aluminum, cast finish, nominal bore: 3-7/16 " / 3-1/2 ", head bolt pattern: Panhead/Shovelhead (10 deep and 2 short threads), intake manifold flanges: Shovelhead, O-ring type (1966-1978), oil supply: internal and external, exhaust flanges A: 3-bolt, plug threads: 1 x M14 x 1.25 x 19 mm, with Installation instructions, USA, gross weight: 9.62 kg
Pan/Shovel Style cylinder heads look similar to their stock Panhead counterparts, however, they are available with your choice of various Performance and/or Custom features. They feature Pan-Shovel head bolt pattern allows for the installation on both Panhead and Shovelhead cylinders. The versions with 3-bolt exhaust flanges allow for the use of Shovelhead or Custom exhaust systems.
Price
incl. VAT*
Available from warehouse Germany?
* The price includes 281.95 € German VAT (19% or reduced rate of 7% for Books).
Accessories:
See also: