Home

Shop

Accessories

Knives

Folding Knives

Buck 112 Ranger LT Folding Knife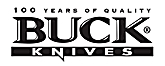 Buck 112 Ranger LT Folding Knife
The 112 Ranger LT folding knife is a modern and featherlight version of the Buck 110. It weighs significantly less, making it very easy to carry. Utilizing the same famous steel, the heavy bolster and handles were replaced with lightweight molded nylon components to reduce weight while maintaining the same quality and rigidity.
... more
less

You are responsible and liable to check your local weapon laws before buying and carrying these knives/tools.
Folding knife »112 Ranger LT« by Buck Knives; stainless steel / nylon; net weight: 71 g; lockback; length folded: 110 mm; blade length: 76 mm; blade steel quality: 420 HC; with nylon belt sheath; USA
| W&W# | | | net price* | Available from warehouse Germany? |
| --- | --- | --- | --- | --- |
* United States of America: Tax free shipping. Please check your local import fees.
Accessories:
Fällkniven DC4 Whetstone The DC4 sharpener is a newly developed combination whetstone, where one side (the bright one) is a fine diamond whetstone (25 micron), and the other (the dark ...
See also:
Princeton Tec Apex LED Headlamps One of the brightest headlamps by Princeton Tec, the Apex has been a favorite of extreme outdoorsmen and cavers for years. The pinnacle of waterproof (1meter) ...

Leatherman Rebar Multitool A smaller sized yet rugged Multitool which features reinforced pliers with replaceable wire cutters, the only Leahterman tool with this feature in the 4" ...

W&W 50's Caps High quality 6-panel caps with a 1950's style embroidered W&W logo. They feature an unstructured design for a casual realexd shape. With fabric slide buckle ...