Home

ONLY ANOTHER COUPLE OF THOUSAND PARTS TO GO …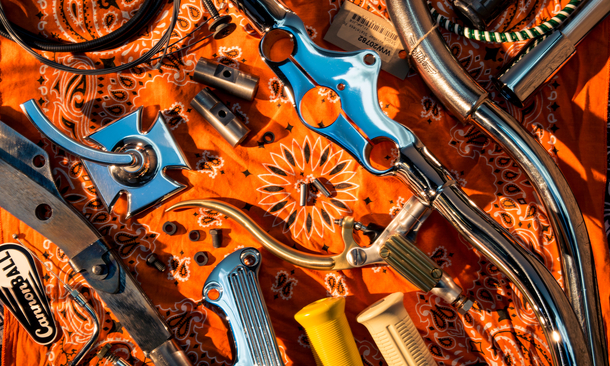 ONLY ANOTHER COUPLE OF THOUSAND PARTS TO GO …
… until the new W&W catalog is finished. We are busy flooding the pages of our next real paper catalog with shiny new stuff and tried, true and tested parts.
We picked only the best brands for maintenance and care, restoration and customization, tuning and style improvements for that best Harley in the world, yours.
To sort 20.000 parts and the pictures of bobbers, choppers, classics, museum pieces and the downright outrageous that go along with them, into 1.000 pages takes time and patience – so please, bear with us until December 1st, 2017, when it will be GO WRENCHING, GO RIDING, GO FAST, GO WEST!
ONLY ANOTHER COUPLE OF THOUSAND PARTS TO GO …
… until the new W&W catalog ... more